It's finally time to choose a mentor and get locked and loaded for PitchWars!
We'll be signing recruits this week. Boot camp starts next week and at the end we'll man our battle stations for the agent round. Who's coming with me?????
In preparation, I consulted with my cousin, who's a drill sergeant at West Point and together we determined I would not make it past bunk inspection. But that's okay because this is a TEAM challenge and I'm *sure* my team would win all the Fast Forwards on Amazing Race (and really, who wouldn't rather run to Phil's eyebrow versus run suicides).
Here's what I can offer you:
The way I see it, this contest is for YOU! I'm here to suggest, support, cheer and bake virtual cupcakes for you, and my priority is making sure you get what you want/need from PitchWars. I know this is war, but I'll happily lose the war to win the battle, so long as it leaves you with a sunshine, applesauce experience and an improved query and manuscript. Of course, as long as we're being honest, there will be lots of Twitter trash talking too. Obviously. Cuz those other teams can't touch us.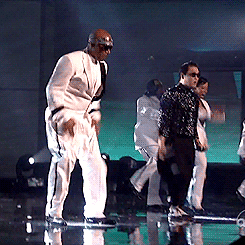 Here's what you can offer me:
A good attitude. That's it. Well, actually, it would also help if you are curious about craft and the publishing marketplace, eager to learn, and have already won a Newbury Medal. That last one is not completely mandatory. And, if we're getting down to the nitty gritty, you also must have a completed middle grade novel and query. I'm not picky about what kind of middle grade, because I love all of it. Bring me the quirky, the fun, the inventive, the sweet, the whimsical. I read widely across all of middle grade, but I do tent to avoid sci--fi, heavy fantasy and dystopian. Also, I like to keep it fun and light, so I might not be the best match for a dark "issues" ms. That said, don't rule me out on sweet issues stories because WONDER, OUT OF MY MIND and THE ONE AND ONLY IVAN all made me do this (in a really, really good way!):
Here's who I am:
Well, I wouldn't be here if I weren't a reader and a writer. But that sort of goes without saying, so I'll cover some of the more fun stuff: I s
pent a year traveling the world solo from Nepal to Romania to Fiji where I learned 99.9% of humanity is pretty freaking awesome yet somehow doesn't share my love of ice cubes in a drink. I met my husband on the highway, literally. In fact our meet-cute was SO cute we had a whole story written about it in Ladies Home Journal. My ten year-old twin boys (yes, I will pimp them out as extra incentive if you'd like kid eyes on your ms as well. They are avid readers and are getting pretty good at critique these days) placed second in the Most Identical contest at the International Festival of Twins. Their little sister placed first in the most adorable contest at the All The People In Our Living Room Festival.
I once accompanied a pajama-clad Oprah Winfrey (and her puppies) through the laundry room of the Four Seasons. I have also been in a hotel room alone with a shirtless Mark Wahlberg and walked the red carpet beside George Clooney. In all those instances, it was not what you think. Oh, and I went into early labor while on Stevie Nicks' tour bus. That is pretty much what you think.
Just in case you want a little more on the writing side of things, I am repped by Holly Root at Waxman Leavell Literary and have an Upper MG commercial ms called CAN'T BUY ME LOVE. If you'd like, you can read the query for it here and my "How I Got My Agent" story here and here. I am a member of an amazing group of CP's called "MG Beta-Readers" which includes a mix of agented and pre-agented writers. I also belong to two other kidlit CP groups that meet each month in person and have another motley crew of writers I trade crits with. Put mildly, I do A LOT of critiquing, but my own writing reaps the benefits and it's always fun to be part of a great community of writers.
Now that we've established we're MTB, here's how we can have our own Meet Cute:
The fine print:
Submissions start today (11/26) ! The cut off time to get your applications (query & first five pages of manuscript) in is 8AM EST on December 5.


Send your applications to brendadrakecontests@gmail.com. Writers can apply for up to 3 coaches. The coaches' categories are set. Coaches can only consider the categories they've signed up for. Writers cannot apply for a coach that is not in their category.


For additional information about this contest go HERE (link to your post announcing the contest)


· This is open to finished manuscripts only.


· You may only enter one manuscript.


· Only the genres requested by each coach will be considered for the contest.


Formatting...


Subject line: Pitch Wars Application: Coach Name you want to apply for: Title (Example: Pitch Wars Application: Brenda Drake: GONE WITH THE WIND)



Name: Your Name



Genre: The genre of your manuscript



Word Count: The word count of your manuscript



Query letter here (embedded in email). Single spaced. No indentions. A space between each paragraph.



First five pages of the manuscript here (embedded in email). Single spaced. No indentions. A space between each paragraph.




REMINDER: You can send an application for up to 3 coaches. (*as long as one of them is me)



Check back soon for a complete list of the amazing agents participating in the contest. There's over a dozen!



Today all the coaches are posting bios/wish lists on their blogs. So before choosing your top 3 picks, check all the coaches' posts in your category before deciding which coach to submit. To jump from blog to blog, just click on our pictures below.






Mister Linky's Magical Widgets -- Thumb-Linky widget will appear right here!
This preview will disappear when the widget is displayed on your site.
For best results, use HTML mode to edit this section of the post.